[vc_row][vc_column][vc_column_text]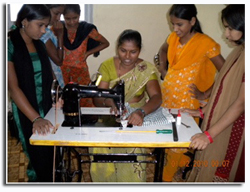 Thank you for your interest in what we are doing to improve world conditions, one person at a time.
Little Light Resources is a small, private, humanitarian entity, organized in California, USA, currently exclusively helping the radically needy in India through the education of children and vocational training of women. Little Light Resources is not affiliated with any religious organization, but does work with and through some India-based NGOs.[/vc_column_text][/vc_column][/vc_row][vc_row][vc_column][/vc_column][/vc_row][vc_row][vc_column width="1/2″][vc_column_text]SERVICE BELIEFS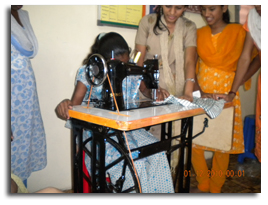 Darylann has been involved in humanitarian work most of her life. After our children had families of their own she has and continues to step up this work and its reach. While in the United States, she coordinated others to join her in acquiring and assembling the items into newborn bundles for mothers and their babies in the most needy parts of the world. These bundles include a receiving blanket, cloth diapers, diaper pins, infant gown, booties, socks and soaps. Darylann and her companions also bought and assembled hygiene packets for care centers, hospitals and disaster areas that included towels, soaps, toothbrushes, toothpaste and combs. They created newborn colorful wall hangings, to prevent blindness in babies at orphanages who receive too little care for eye development. Workers gathered around and made beautiful as well as children's fun quilts for needy all over the world.
Darylann's desire to help has been especially drawn to women and children's issues in some parts of Asia where they are tragically abused, uncared for and help is most desperately needed. Consequently, as I began traveling in China and India on entertainment industry projects, Darylann's on-the-ground knowledge and urgent care, concern and commitments increased. Her interest and the opportunity for me to work there brought us to Mumbai India in 2008. Here, Darylann and her close friend Laurie Seil are working primarily with unskilled and mostly uneducated women assisting them in becoming financially more independent through teaching them English, sewing skills and providing treadle sewing machines; and teaching some strikingly bright, capable and unflinchingly positive children not able to enter the education system, basic learning, including speaking English. What a time in which we live, when we are blessed to make life-changing differences for such lovely people.

Though Darylann chooses the service she provides, she often works with existing humanitarian organizations to optimize her effectiveness. These include Vidya and Salaam Baalak.

Thank you for your interest in what we are doing to improve world conditions, one person at a time.

[/vc_column_text][/vc_column][vc_column width="1/2″][vc_column_text]HOW CONTRIBUTIONS ARE USED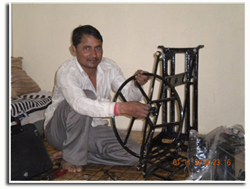 As Little Light Resources is small, all contributions are used for goods for the needy. Everyone is time volunteered and all space and utilities are donated.
Currently, the most expensive items are treadle sewing machines. These are still made new. New ones are about 4,500 rupees each, which is just under $100 US dollars. Used ones are a little less and they are all extremely valuable. One sewing machine can set up a life-changing business for a family here. Lesser expensive items are everything involved in sewing: material of all kinds, but especially light material for warm climates, thread, scissors, pins, needles for hand and machine sewing, pin cushions, buttons, zippers, snaps and so forth.
Student school supplies for their kits are crucial, consisting of lined paper, tablets, pencils, erasers, scissors and backpacks. Also, math workbooks of all grade levels and beginning and elementary level English flash cards, reading and writing books.
[/vc_column_text][/vc_column][/vc_row]